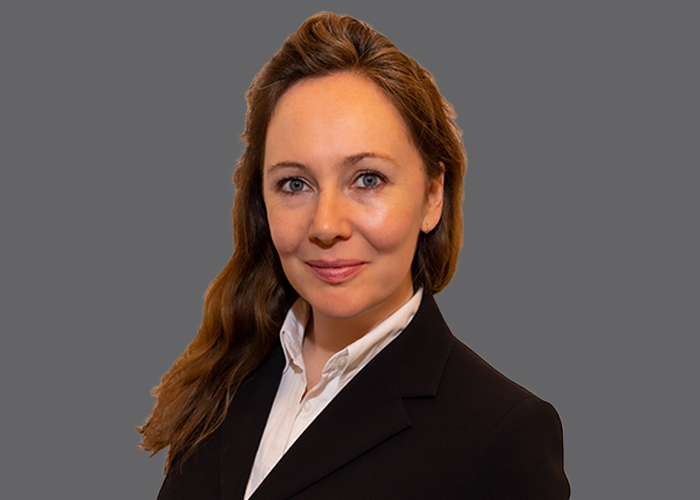 Sexual harassment, the workplace and investigations
Posted on 24 November, 2017 by
| Alice Carse
---
What should an employer do when it becomes aware of an allegation of sexual harassment or misconduct against an employee outside of the workplace and away from clients? Does it matter whether or not the allegation is anonymous? How should it treat the employee against whom the allegations are made?
At law it is difficult to criticise an employer for not investigating when allegations are made relating to conduct outside of the workplace or unrelated to work. However, depending on the nature and severity of the allegation, an employer may decide that its general duty of care towards its employees requires it to investigate. Or it may decide to investigate an employee's conduct so to avoid adverse publicity. The purpose of an investigation in these circumstances would be to uncover and tackle any existing problems, make a risk assessment and ward off any future liabilities or reputational damage.
The issue then arises of how to conduct an investigation and what its scope should be. Should an employer conduct an investigation into a named employee (and risk disclosing confidential allegations at least internally) or should it conduct a more general investigation into sexual harassment in the workplace? The latter is the more prudent course where an employer suspects that there could be a culture of sexual harassment. Of course, if such a problem is uncovered then the employer will have to implement a strategy to deal with it.
It may be that an employer receives anonymous allegations during its investigation. In Linfood Cash and Carry Ltd v Thomson [1989] IRLR 235 the EAT set out guidelines for employers dealing with anonymous allegations. It is clear from the judgment that how to treat anonymous allegations is a matter of fact and degree. The EAT recommended reducing the details of the allegation to writing, analysing 'circumstantial' evidence and critically considering whether there may be any reason for an informant to fabricate allegations. If the informant is unwilling to speak to the investigator the EAT considered that this may be a reason to discontinue the investigation. Where the investigation continues the investigator should interview the informant and satisfy themselves what weight is to be given to the information. It is essential that the accused be provided with the details of any anonymous allegations in order to have an opportunity to respond.
Although there have been cases where it has been found to be fair to dismiss an employee on the basis of anonymous allegations (Ramsey v Walkers Snack Foods Ltd [2004] IRLR 754, EAT), an employment tribunal is likely to require compelling evidence from an employer to demonstrate that it was reasonable and fair to dismiss an employee on the basis of anonymous allegations where he or she has not been provided with the details.
Where the employer is dealing with a number of allegations, some anonymous and some by named informants, the investigator will have to decide what weight to give to the anonymous allegations. Relevant factors in this analysis will be whether anything is known about the identity of the informants, any similarity between the allegations, the identity of the accused and the number of the allegations. The investigator should record his or her reasoning for pursuing or discounting each particular allegation.
The employer will have to decide how wide to cast the scope of its inquiry. Should it investigate potential sexual harassment outside the workplace? If so, should it contact previous employers and scour social media? Bearing in mind that the right to be forgotten online is very limited, are youthful indiscretions posted on Facebook something that should be considered or overlooked? Given that it would be questionable for an employer to dismiss an employee for historic conduct outside of the workplace, it is doubtful whether the scope of an investigation need go far back in time where the allegations are purely outside the workplace.
There is also the question of what to do with the employee whilst an investigation is being conducted. If an employee is suspended during an investigation it is proper for the employer to keep the suspension under review. In Crawford v Suffolk Mental Health Partnership NHS Trust [2012] IRLR 402 CA, a safeguarding case, Elias LJ urged against suspension as a 'knee-jerk' reaction and stated that when it is, it can be a breach of the implied term of mutual trust and confidence. If an employer does decide to suspend an employee facing allegations of sexual harassment or misconduct, it should be careful to record its rationale and evidence of it keeping the suspension under review. Failure to do so may result in a claim of constructive dismissal.
This is a complex area. Employers have a duty of care to their employees and must act so as to prevent sexual harassment or assault in the workplace. The very real threat of adverse publicity for an organisation which has failed to act in a proper way may lead employers to take their duty seriously. Also of significance is the reputation of the accused which can be irreparably damaged by unproven allegations of sexual misconduct, even if they are later shown to be false. The need to investigate will vary in each case but it is clear that employers should form and record a view about whether to investigate and the scope of the investigation. One thing is clear in the #metoo world. Allegations of sexual misconduct can no longer be ignored or quietly 'hushed up'. The responsible employer must act firmly and promptly.
Alice Carse has a busy employment law practice covering all aspects of employment work at first instance and on appeal, in the ET, EAT and High Court. She specialises in industrial relations and industrial action and has worked on some of the most high profile disputes in recent years. She is often instructed against more senior counsel.
---
Back to blog
Additional Information
---
All Blogs