Devereux's clerks are always willing to advise on the suitability and availability of counsel and to discuss fee structures, packages and budgets. We believe that our continued success is down to our high-quality legal expertise, competitive rates, our down-to-earth approach, and a focus on delivering excellent client service. Devereux's Practice Management team are regularly commended in the Legal 500 and Chambers UK directories.
Chambers UK 2022
"The clerking is very well organised and efficient. They are able to provide clear, commercial advice that is pragmatic and engages with clients' needs in a timely and focused manner."
"The clerks are high quality - they're responsive, organised and go out of their way to be helpful."
"The clerking is excellent, the paperwork is well managed and the set is very well run. Everyone on the team is friendly, efficient and reasonable."
Legal 500 2022
"They take time to understand your needs, and know the skills and experience of their barristers in depth, so you can trust their recommendations."
"The clerking service is exceptional."
Chambers UK 2021
"The service the clerking team provides is flawless."
"They are the most responsive, understanding and user-friendly clerks at the employment Bar."
"They are very easy to communicate with and very practical with the needs of the client in terms of fee structures and rates."
Legal 500 2021
"An impressive clerking operation that understands the commercial needs of solicitors."
"Always very responsive, they run a tight ship."
Chambers UK 2020
"The clerks are exceptionally good and very responsive."
"It is an extraordinarily strong set. The chambers director Vince Plant is extremely able and very approachable."
Legal 500 2020
The clerks are "quick to respond, helpful, and always available when you need them."
Practice managers Cyrus Biggs and Chris Downes "will track down a response from counsel if you can't and they feel like part of the team."
Additional Information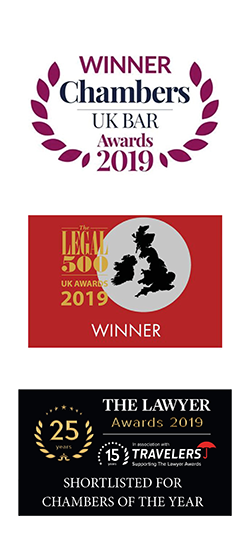 Find A Barrister
"The clerks are exceptionally good and very responsive"
Chambers UK Bar 2020
Latest from Devereux